Speakers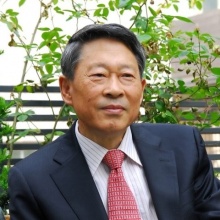 Kim Kyong-Hae
CEO and President of Communications Korea (South Korea)
Kim Kyong-Hae, APR, is the founder and president of Communications Korea, one of the oldest local PR consultancy groups, and a representative consultant at The Korea Institute of Crisis Management and Strategy. He is often referred to as the "pioneer of the Korea's PR industry" and the "Father of Public Relations" in Korea, for he has a considerable experience in the PR and crisis management industry. Communications Korea was founded back in 1987 as the nation's first public relations agency and Kim is also the key founding member of the Korea Public Relations Association (KPRA).
Prior to that he worked as the Seoul correspondent of Reuters News Agency and the economic editor of the Korea Herald. In 1983, he founded Korea's first English-language business magazine titled Business Korea. In his professional career, he was actually involved in journalism for over 20 years, having graduated with a degree in English literature.
His extensive background in journalism has had a major role in shaping him as one of the key figures to develop Korea's public relations industry. Not only did he establish the first local PR agency, but he also served as the chairman of KPRA in 1991-1992 and got proclaimed as the "PR Man of the Year" in 1994.
Kim has obtained his Accredited-in-Public-Relations (APR) certificate from the Public Relations Society of America (PRSA). He has authored the in-depth PR book "Live on-site PR story" from a veteran's perspective. In 1999, the Korean Government awarded him with a presidential citation for his contributions in publicizing governmental policies.
Kim is also known as Korea's pioneer of destination marketing. As a journalist-turned marketing expert, Kim is well known for his illustrious PR career within the region. His travel-industry expertise is reflected not only in his 18 years long service as a marketing representative for Guam Visitors Bureau (GVB), but also for Australian Tourist Commission (ATC) and Tourism Authority of Thailand (TAT). His destination marketing for these three separate tourism hot spots is truly remarkable, now being benchmarked by new destinations.
Having obtained his BA degree in English Literature from Sogang University in 1973, he earned his MA degree in the same field at Sogang's Graduate School of Mass Communications in 1999. Since then he has been lecturing PR to the general public as well as its graduate students.
He has written four books on crisis management and marketing, including the popular "Companies that overcome crisis, companies that crumble with it."
CEO and President of Communications Korea (South Korea)