Speakers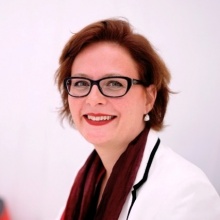 Eva Snijders
Storyteller. Coach. Change Agent (Spain)
Eva Snijders [The Netherlands, 1973] is a professional storyteller and has recently been functioning as a General Manager at Ogilvy Public Relations Madrid.
An internationally renowned expert in Storytelling, Snijders has over 20 years experience in Public Relations and Communication. She first studied Design in Barcelona (Spain) and later trained in the fields of Coaching, NLP and Storytelling with international teachers.
Upon finishing her studies, she founded her first company, dedicated to event organisation, media relations and content creation. Being multilingual (she is fluent in seven languages) and multicultural (she has relatives all over the world), she maintains solid professional relations in the whole of Europe.
In 2007 she co-founded the first company in the Spanish-speaking world exclusively dedicated to Organisational Storytelling and Transmedia. From that moment on, she assisted many multinationals in shaping their internal and external communications, branding and, especially, their strategy.
Snijders is an international speaker. She is an Ambassador of the Storytelling Centre in Amsterdam and a member of the Committee of the World Communications Forum in Davos.
A pioneer in the use of social media, she has a strong and well-managed digital presence based on the use of Storytelling for personal branding.
Storyteller. Coach. Change Agent (Spain)