Speakers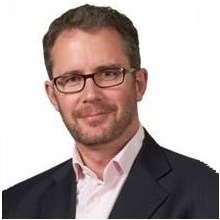 Matthew (Matt) Painter
Research Director at Ipsos MORI Reputation Centre
Matthew (Matt) Painter is Research Director at Ipsos MORI Reputation Centre in UK. The Ipsos MORI Reputation Centre is a global leader in the field of reputation research and management.
Previously, he was Head of Research at Ebiquity plc, also acting as chief specialist in reputation, communications and brand research, with clients including many of the world's foremost businesses, government departments, NGOs and media.
In his past career Matt also functioned as Research Director at Echo Research and Programme Manager at MCI-UK.
He holds an MA degree in Politics from the University of Warwick and a BA (Hons) degree in Philosophy, Politics and Economics (PPE) from St Peter's College, Oxford.
Research Director at Ipsos MORI Reputation Centre