Speakers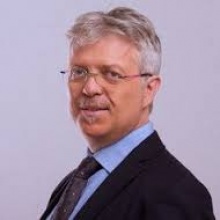 Diego Biasi
President, Business Press S.p.A. – PR e Social Media Relations Agency in Milan, Italy
Journalist for 10 years, Diego Biasi founded Business Press S.p.A., an Integrated PR and Social Media Relations consultancy that supports global organizations and national companies to create thought leadership and to connect the brands with their communities.
As strategic consultant, in over 20 years Diego worked for Apple, Atos, Casio, Facebook, LG Electronics, Océ, Philips, QVC, Shell Gas, Siemens, Spotify, Telecom Italia, Wall Street English and the Italian Pavillion at Expo 2010 Shanghai.
Diego has served as Global Chair of Worldcom PR Group, one of the world's leading partnerships of independent PR agencies in 110 cities. He is currently a Board Director at Assorel, the Italian Association of full-service PR Agencies, and lectures about Social Media at the IULM University of Milan.
President, Business Press S.p.A. – PR e Social Media Relations Agency in Milan, Italy