Speakers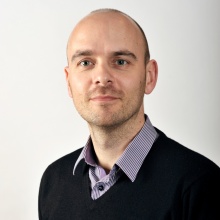 Andrew Denton
Head of Media Yorkshire's Grand Départ, Welcome to Yorkshire
Andrew Denton joined Welcome to Yorkshire, the official tourism agency, in 2009 after building a solid reputation within the media and communications industries.
Attracting 216 million visits a year, tourism in Yorkshire is worth nearly £7 billion. Welcome to Yorkshire's primary aim is to increase this even further via its award winning marketing and PR campaigns, and events.  Andrew masterminded the national media PR campaign for Yorkshire and has been a key player in the bid to bring the Tour de France to Yorkshire in 2014 beating strong competition from Florence, Berlin, Barcelona, Utrecht and Scotland.
Prior to joining Welcome to Yorkshire, Andrew was a national newspaper journalist, working in sport and more recently in personal finance. Andrew's skills and expertise have gained him a highly respected reputation in industry where he continues to advise and deliver highly effective campaigns which have proven impact.
His claim to fame is he once interviewed David Beckham, however he failed to get his autograph and it still haunts him.
Head of Media Yorkshire's Grand Départ, Welcome to Yorkshire