Speakers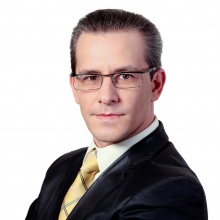 Vladimir Pletuykhin
Vice President of CROS Public Relations & Public Affairs
Vladimir Pletuykhin is the Vice President of CROS Public Relations & Public Affairs.
With over 18-years work experience in communications and public affairs, Vladimir Pletuykhin joined CROS after he held executive positions at several leading Russian PR agencies.
GrHe is a graduate from the Moscow State Linguistic University and Stockholm State University.
At CROS he supervises key accounts including Sochi 2014. CROS is winner of SABRE Awards and IPRA Golden World Awards.
Vice President of CROS Public Relations & Public Affairs