Speakers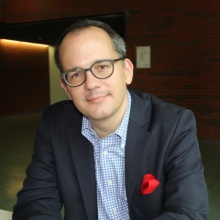 Andreas Hugi
President of the Association of PR Agencies in Switzerland (BPRA)
Andreas Hugi is the Founder and CEO of Furrer.Hugi&Partner AG, Swizterland. He is also the President of the Association of Public Relatiosn Agencies in Switzerland.
Prior to this, Mr. Hugi functioned as General Secretary and Director at Swiss Engineering STV, for a period of four years. Earlier he was the Personal Assistant to Canton Councillor Dr. Ruedi Jeker, the Director of Economic Affairs for the Canton of Zurich.
In his past career he also used to be a volunteer editor with the «Neue Zürcher Zeitung» at the Zurich office, and also - a Fraction Secretary and Election Project Manager at FDP in Canton Zurich.
He has a degree in German Studies, Political Science and History from the University of Zurich.
President of the Association of PR Agencies in Switzerland (BPRA)