Speakers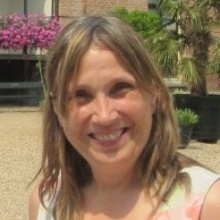 Iekje Smit
Program Director of MIC at School of Communication, Media & IT at Hanze University - Groningen, Chair of Geert Hofstede Consortium
Iekje Smit is Program Director of the Master in International Communication and Chair of the Geert Hofstede Consortium. She has been project manager and curriculum developer of both Bachelor and Master of Arts in International Communication; she is programme director and management team member since 2004.
Ms Smit was also International Coordinator for the School of Communication and Media, responsible for the development of the international partner university network, setting up student and faculty exchanges, joint projects with partner institutions, export of curricula, etc.
She has initiated and organized the Geert Hofstede Lectures and Symposium, bringing together researchers, educators, communication practitioners and business people, all working in an international environment to discuss issues of common interest and explore collaborative projects in the field of communication.
Ms. Smit has lived and worked in The Netherlands, the USA and France and is a member of EAIE, Euprera, EACD, SPACE.
Program Director of MIC at School of Communication, Media & IT at Hanze University - Groningen, Chair of Geert Hofstede Consortium