Speakers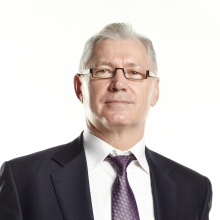 Prof. Dr. Mikhail Fedorov
Rector of the Ural State University of Economics
Prof. Dr. Mikhail Fedorov is Rector of the Ural State University of Economics, D.Sc Economics, D.Sc. Geological and Mineralogical Sciences, full professor.
He is also President of the Eurasian Universities Cluster (NGO), Vice-Chairman of the Coordination Council at the "Eurasian Economic Club of Scientists" Association, Vice-President of the Sverdlovsk region Union of Industrialists and Businessmen, Chairman of Commission for Education and Science of the Civic Chamber of the Sverdlovsk region.
In 2009, Mikhail Fedorov initiated the Eurasian Economic Youth Forum, a global youth movement. The Forum as a communication platform attracts world-known economists, politicians, ambassadors, students and young researchers. In 2013, the Forum welcomed delegates from 60 countries and 45 regions of Russia to discuss in innovative atmosphere top economical issues on "Dialogue of Civilizations".
Mikhail is honorary professor of the Harbin Polytechnic University (China, 2006); the Institute of Economic Researches of Kazakhstan Ministry of Economics and Budget Planning (Kazakhstan, 2008); Kazakh University of Economics, Finance and External Trade (Kazakhstan, 2009); "Eurasian Economic Club of Scientists" Association (Kazakhstan, 2009).
Dr. Fedorov is a member of the Russian Academy of Sciences' Academic Council on Issues of Eurasian Economic Integration, modernization, compatibility and stable development.
In 2011, the Russian Union of Rectors, the Russian Parliament, the Russian Academy of Education, and Russian Academy of Natural Sciences granted to Dr. Mikhail Fedorov Rector of the Year Award.
Rector of the Ural State University of Economics