Speakers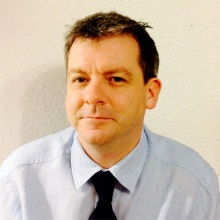 Dr. Peter Mackelworth
Conservation Director and Chairman of the Board of the Blue World Institute (BWI) of Marine Research and Conservation
Dr. Peter Mackelworth is the Conservation Director and Chairman of the Board of the Blue World Institute of Marine Research and Conservation (BWI), a Croatian non-profit and non-governmental organisation covering the entire Adriatic Sea, focusing primarily on marine biodiversity issues, but also very active and keen on the preservation of a healthy and rich environmental and human ecosystem. Peter has been an integral part of BWI since its foundation in 1999.
A major part of Peter's role as Chairman of the BWI board is to secure partnerships and funding for the development of new research and education programmes and also to maintain the ongoing award-winning long-term programmes.
Since 2003, BWI has secured major funding from multiple sources, including international sponsors through the BWI Corporate Social Responsibility programme, international organisations such as UNEP, UNDP, World Bank, as well as partners who joined via multiple European Union programmes. These partners have enabled BWI to develop numerous projects, such as the hosting of the Marine Protected Area Governance workshop which brought researchers from the Galapagos islands, the USA, Brazil, Australia, Vietnam, Tanzania, and many other countries to Lošinj Island, thus defining the event as one of the truly high-profile forums in the field of marine research.
Peter has a diverse field of interests, examining the development of marine conservation within Croatia, and also the development of trans-boundary conservation worldwide. Following these interests, he has worked with various individuals and groups studying conservation science worldwide, and to this date he has more than 25 peer-reviewed publications.
Prior to his various roles at the BWI, Peter worked in the EU fisheries programme for the North Atlantic. Part of his major priorities at the BWI is to find funding streams and as such he is also heavily involved in developing the CSR programme for the organisation.
He completed his PhD in Geography at the University College, London, in 2007, and has since taught at a number of universities across Europe and the USA.
Peter is also a keen sportsman, helping to promote cricket within Croatia, with 7 international caps for the Croatian National Team.
Conservation Director and Chairman of the Board of the Blue World Institute (BWI) of Marine Research and Conservation