Speakers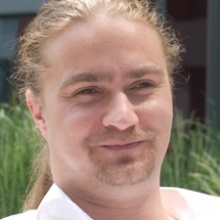 Lars Hilse
Founder and CEO of Web Strategy & E-Business Development Consultants
Lars Hilse is a Founder and Ceo of Web Strategy & E-Business Development Consultants: lars-hilse.de. He was born in 1979 and started consulting in Business Strategy in 2008.
He offers Interim Management Services, Strategic Advisory, Training and Workshops with a focus on profitable Digital Strategy both in commercial and government sectors.
His knowledge beneficiaries are small & medium sized companies and fortune 500's from 20+ industry verticals in 26+ countries; among them are globally known brands like AXA, DHL, Ferrari, Singapore Airlines, etc. and all have collectively capitalized his knowledge to well over 650 million euros in increased revenue from the digital realm.
His keynotes have been applauded on four continents and his publications have inspired academics in over two dozens of universities around the globe.
The ground-breaking visions about user experience that he published in 2009 are today utilized by Facebook and other major social networks, influencing over one billion internet users.
Lars speaks German and English fluently, and can also communicate in Dutch.
Founder and CEO of Web Strategy & E-Business Development Consultants