Speakers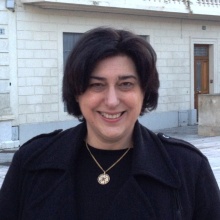 Virginie Coulloudon
Group Director, External Relations & Partnerships, Transparency International
Virginie Coulloudon joined Transparency International in August 2012 as Communications Director, before becoming Group Director for External Relations in 2013.
Prior to this, she was spokesperson, responsible for press and public information at the Organization for Security and Co-operation in Europe (OSCE) and head of communications, Europe, at Radio Free Europe/Radio Liberty (RFE/RL).
She is a former investigative journalist, permanent correspondent in Moscow, and research director at the Harvard Davis Center for Russian Studies.
Group Director, External Relations & Partnerships, Transparency International