Speakers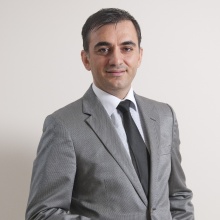 Sinan Cem Şahin
Corporate Communication Director of TTNET
Sinan Cem Şahin is the Corporate Communication Director of TTNET, the largest internet service provider of Turkey. TTNET is a part of Turkey's information and convergence technology group; Türk Telekom and Mr. Şahin has been working at Türk Telekom Group since 2007.
After starting his career in corporate banking segment at one of the top corporate banks in the sector, he worked as journalist focusing on economy and technology topics. He held various media positions including editor, manager and managing editor before joining Türk Telekom Group.
Sinan Cem Şahin has graduated from Bilkent University, Department of Business Administration and holds two respective Master's Degrees; on Finance and Economic Policy from London School of Economics and Marmara University.
Corporate Communication Director of TTNET