Speakers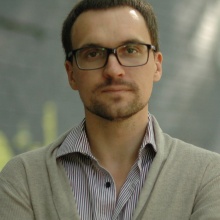 Dmitry Falaleev
Editor of firrma.ru, media entrepreneur and consultant
Dmitry Falaleev, editor of firrma.ru resource. Entrepreneur and consultant in the field of media. Until January 2012 he worked as Director of Development of Digital October.
Prior to that, for over seven years, he worked at the Harvard Business Review Russia journal as a deputy editor, and then as a Director of Development.
He holds a PhD in Philology. Organizer of various business and leadership events, as well as events for venture capital investments: HBR Club, TechCrunch Moscow 2011, Limited Partners Unlimited, Technology Entrepreneurship Club, Globe Russia 2010 and 2011, etc.
Author of articles on management, economics and society (the problems of higher education, management of road traffic, corruption, commodity dependence, etc.). Dmitry also wrote for Esquire and "Big City" magazines, Slon website etc.
Launched a number of corporate publications for large companies (magazine Outlook for the company Accenture, IBM, and others).
Professional interests: media, venture capital, entrepreneurship and leadership.
Editor of firrma.ru, media entrepreneur and consultant