Speakers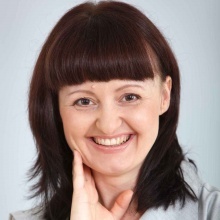 Iryna Zolotarevych
Director of WCFDavos | Kyiv and WCF's exclusive representative in Ukraine
WCFDavos committee member
World Communication Forum Association's co-founder
Board Member at All-Ukrainian Advertising Coalition and Ukrainian Association of Public Relations (UAPR)
A well-known expert in public communications, governmen communications, reform communications.
Author and collaborating author of over 200 lectures and trainings, 4 books.
Senior teacher in Institute of International Relations (Taras Shevchenko National University of Kyiv).
Ukrainian award PR Leaders (Coryphei).
Since August 2016 - Advisor to the Prime Minister of Ukraine.
Director of WCFDavos | Kyiv and WCF's exclusive representative in Ukraine