Speakers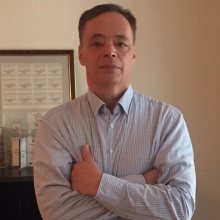 Gabor Hegyi
Founding Managing Director of Capital Communications (Hungary)
Dr. Gábor Hegyi is founding Managing Director of Capital Communications, a leading Budapest-based corporate, branding, financial and business communications agency. Gábor is also Committee Member and former co-Chair of the World Communications Forum.
Gábor founded Capital in 1996 with the backing of the UK's Dewe Rogerson (now Citigate Dewe Rogerson). In 2011, Capital completed its buyout from Citigate Dewe Rogerson, and is now a leading independent agency, with over 20 years of accumulated experience. Capital Communications was the first agency in Hungary to specialize in corporate and financial communications and investor relations services, for clients including listed companies, the Budapest Stock Exchange, banks and other multinational firms. The company now offers a wide range of communications services, including branding,  financial, corporate, business-to-business and technology communications, M&A and transaction communications, online and social media relations, investor relations, reputation management and brand-building, crisis communications and public affairs.
Gábor has advised numerous Hungarian, CEE, Asian and European companies and MNCs, and led numerous significant communications campaigns, many of them pioneering projects for their regions and markets. These have included domestic and international stock exchange flotations for some of Hungary's largest companies; launch campaigns for leading multinationals entering the Hungarian market; some of Central Europe's largest M&A transactions; reputation and brand-building exercises.
Between 1993 and 1996 he was deputy managing director and head of financial and corporate communications at STAR PR/Worldcom Hungary. In 1991 he helped to set up the Public Relations Department of the Budapest Stock Exchange, serving as marketing adviser from 1992 to 1993.
Gábor spent some of his formative teenage years at international school in Beijing. He graduated from Eötvös Loránd University in Budapest and completed his doctorate degree in marketing at the Budapest University of Economic Sciences, now Corvinus University of Budapest. Gábor taught marketing at Corvinus University of Budapest, and also frequently lectures on branding and communications at schools, universities, conferences and professional associations internationally.
Gábor received the prestigious PRO PR Award, conferred by the leading SEE  communications conference, the PRO.PR Conference, for his contribution to the development of the PR profession.
As a committed environmentalist and active marine sports enthusiast, Gábor is an active supporter of the Blue World Institute of Marine Research and Conservation on Croatia's Adriatic Sea coast, and has been conducting CSR activities for Blue World for almost two decades.
Founding Managing Director of Capital Communications (Hungary)