Speakers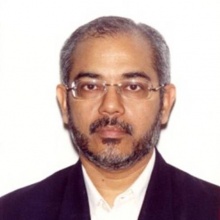 Sandip Ghose
Head of Human Resource Management Department, Reserve Bank of India
Sandip Ghose currently heads the Human Resource Management Department of the Reserve Bank of India, overseeing the strategic management, human resource development and administrative affairs of the Reserve Bank which has about 18,000 employees across the country.
A central banker by profession, Sandip was Regional Director of the Reserve Bank of India, Delhi and Secretary to the Bank's Local Board of Directors in North India prior to his current appointment. Besides serving as Chief General Manager and Principal of the College of Agricultural Banking in Pune, Sandip has also served as the Chief of Staff and Advisor to three successive RBI Governors - Dr. C. Rangarajan, Dr. Bimal Jalan, and Dr. Y.V. Reddy - over a period of nine years, viz. 1996-2004.
Sandip was instrumental in setting up the Human Resources Department in Reserve Bank of India in the year 1995, and went on to head the same, between 2004 and 2007, when he oversaw recruitment, training and development, performance and talent management, as also compensation, welfare and industrial relations. During this time, he was also the Principal, Bankers' Training College, Mumbai (now known as the Centre for Advanced Financial Learning) where he was responsible for the grooming and capacity building of the top management of the commercial banks in India.
During his career, Sandip has received several prestigious awards. Among them are the Jagdeep Khandpur Award for Outstanding HR Leadership, Pride of HR Profession Award by the Institute Of Public Enterprises and HR Leader of the Year Award by the Asia Pacific HRM Congress. For his contribution to the field of HR and the Society at large, Sandip has been conferred with an Honorary Doctoral Degree by the Eastern Institute of Integrated Learning and Management, Sikkim University.
Sandip holds a postgraduate degree in History and has had exposure to executive education at the top business schools in India and abroad. He continues to serve as Director/Member on the boards of national and international training institutions and business schools.
Head of Human Resource Management Department, Reserve Bank of India