Speakers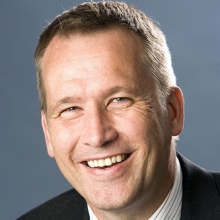 Andre Manning
Global Head of Public Relations and Public Affairs at Booking.com
Andre Manning is global head of public relations and public affairs at Booking.com. He is an experienced and results oriented communications leader who has also held various international communications leadership positions within Philips.
In his previous position he was the head communications advisor of the Philips Board of Management while he improved the efficiency, effectiveness and accountability of the function and introduced a new PR agency, including a new PR measurement system, within the first months after his arrival.
During the late nineties he lived and worked in Prague, Czech Republic to build up a communications network in Central & Eastern European. In 2001 Andre moved back to Amsterdam to join the corporate media relations team and worked on financial and strategic communications. Three years later his role expanded to lead a team overseeing all communications for the Philips Netherlands organization while he also served as the Deputy Head of Philips' global media relations team.
In 2005, Andre and his family were asked to move to the United States to work in New York at the US headquarters of Philips. Within two years he successfully improved Philips' reputation in the United States and two years later he became the global communications head of for the USD 10 billion global healthcare business, headquartered in Andover, Massachusetts. Under his leadership his team managed to improve the quality and the quantity of the healthcare communications outcome for three consecutive years.
In the summer of 2009 Andre moved back to Philips headquarters in the Netherlands to lead the network of 50 communications professionals around the globe.
Global Head of Public Relations and Public Affairs at Booking.com