Speakers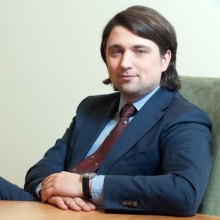 Dr. Andrius Smaliukas
Dispute Resolution Partner at LAWIN
Dr. Andrius Smaliukas is a Dispute Resolution Partner at LAWIN, the leading Pan-Baltic law firm. Andrius also serves as an arbitrator at the Permanent Court of Arbitration in the Hague.
Andrius has vast experience in representing the Baltic, Belarusian and Russian clients in the EU law-related disputes, including the pending high profile EU sanctions cases of Belarusian businessmen and companies before the General Court of European Union.
Andrius is Lithuanian. He holds a Ph.D. in law from Vilnius University and LL.M from London University Queen Mary and Westfield College.
LAWIN law firm is a registered lobbyist in EU.
Dispute Resolution Partner at LAWIN