Speakers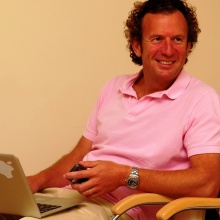 Alain Heureux
President of IAB Europe
Alain Heureux leads the Interactive Advertising Bureau Europe (IAB Europe) - a trade association responsible for the promotion and growth of the interactive advertising markets across Europe. IAB Europe represents the interests of more than 5000 member-companies and 42 corporate ones, including major media groups, agencies, portals, as well as technology and service providers. Currently, IAB-Europe unites over 30 national chapters, with several more to join in the close future.
Alain brings a wealth of experience to this pivotal role. He has more than 20 years pan-European marketing experience having established several marketing services companies across Europe: the CPM Group, part of the Diversified Agency Services from Omnicom, specializing in field + direct marketing and sales promotion, Virtuology, a web agency active in Brussels, London and Paris, and Tagora, an integrated digital dialogue agency, acting in several European markets.
Having always been active in the area of professional associations, in the early 90-ies Alain created the field-marketing ADMH-IFMA. He is currently working to set up the House of Communication (The Egg) in Brussels that will be dedicated to Creativity, Innovation and Technologies in media and marketing. He is also Board Member of EASA (European Advertising Standards Alliance), Chairman of EDAA (European Digital Advertising Alliance), and Chairman of Bapeo Advisory Board on In-sites Consulting, Van Bavel Gifts, Angel.me and Adlogix.
Educated at KUL Leuven, Alain has a degree in Law and graduate qualifications in Direct Marketing, Media, and Sales Promotion. He is fluent in Dutch, French and English, and knows some Spanish. He has been a Speaker and Chairman in some 50 Congresses/years throughout Europe.
Born on 3rd February, 1966, in Belgium, Alain currently lives in the north of Antwerp, with his wife and 4 kids (having lost his 19-year-old son Anthony on November 18, 2011). As a true gourmet, he loves cooking, wine and good food. His greatest passions are diving, golf and jogging, yet he tries to devote all his energy to his family and his work. For him, the values of honesty, directness and transparency will always be something worth fighting for, yet he truly enjoys the humour in life!
President of IAB Europe