Speakers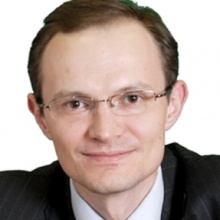 Andrey Kulinich
Independent Consultant in Marketing, Strategic & Sales Management
Andrey Kulinich acts as a free-lance consultant in business education. He is also Associate Professor at the Moscow Business School (MIRBIS) and lecturer at the Russian Academy of Public Administration (RAPA), teaching MBA and EMBA in Strategic Management, Marketing, and Sales Management.
Andrey's practice in consulting has started since 2001 - he has been cooperating successfully with leading organizations like Marcus Evans (UK), the Russian School of Management, Moscow Business School, SRC, etc.

He is co-author of "The branch network is the development and management" and several original guides: "Analysis of the product portfolio", "The calculation of customer profitability", "Sales Management in the b2b" and has publications in The Consultant, the Journal of Banking, Intelligent Enterprise, Management Company, Business, Modern technologies of personnel management, Director, and others. He is also the author of over 12 multimedia courses.
In the past Andrey acted as Director General in system integration, production and distribution of computer equipment, Deputy Director General in publishing, Head of Banking & Investment Department, Distribution Director  in production and sales of office furniture.
He holds a degree in Informatics, Radio Electronics and Systems Engineering from the Belarusian State University, as well as a diploma from The British Open University.
Independent Consultant in Marketing, Strategic & Sales Management