Speakers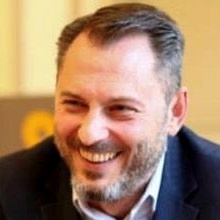 Philippe Borremans
Director Strategy at PR Media - Morocco (Belgium)
Philippe Borremans is a multilingual corporate communications professional with more than 20 years experience in both internal and external communications, crisis communications, online reputation management and media relations.
His career started at Porter Novelli as a Public Relations Consultant in Brussels and continued at IBM as PR Manager with national and EMEA level responsibilities for 10 years. During a sabbatical year in 2008 he co-founded the first social media communications agency in Belgium. These responsibilities gave him extensive experience in Strategic Public Relations Management and Online Communications.
A specialist in issues management and online PR, he was one of the first Chief Social Media Officers in Europe reporting to the CEO of the international Van Marcke Trading Group.
At PR Media Philippe is responsible for the strategy of the group and actively develops new ways of working (Agile/Lean for Communications) as well as new products and services.
Philippe is a regular speaker and moderator at international PR conferences and is an Advisor to the Social Media Work Group of the European Association of Communication Directors (EACD) and Member of the Board of the Belgian Corporate Communications Community (3C). He guest-lectures at the Institut Supérieur de Commerce et d'Administration des Entreprises (ISCAE) in Casablanca.
Director Strategy at PR Media - Morocco (Belgium)