WCFA webinar - Students' Global Comms Day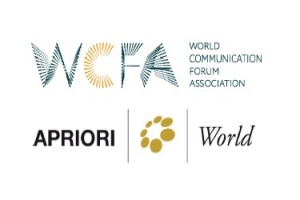 WCFA's interactive webinar dedicated to:
Students' Global Communication Day!
LIVE-STREAMED on YouTube!
December 7th, 2016, 18:30 - 20:30 CET
Held under the auspices of the WCFA association by its corporate member APRIORI World (Croatia). Initiative suggested by APRIORI World's CEO, Mr. Danijel Koletic. Organized in the shape of lectures intended for university students and young specialists!
FREE - for all members and partners of the WCFA association, as well as invited guests!
LINK will be shared with INVITED GUESTS only!
Technical support secured by:

(Croatia)
Facebook event created - follow the news tomorrow! Hashtag: #WCFA
Global WCFDavos experts to participate as lecturers!!!
7th December 2016