Speakers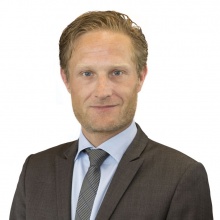 Dr. Nicolas Graf, Ph.D.
CAO of Les Roches (Switzerland)
Dr. Nicolas Graf is the Global Chief Academic Officer of Les Roches Global Hospitality Education. Prior to joining Les Roches in 2016, he was Managing Director of Alain Ducasse Education & Consulting and Professor and Director of the IMHI Center of Excellence in Hospitality, Food & Travel at ESSEC Business School in Paris. He has also served as Professor at the University of Houston, Professor at the Ecole hôtelière de Lausanne and Visiting Professor at NEOMA Business School and Reims Management School. He received his PhD from the Pamplin College of Business of the Virginia Polytechnic Institute and State University, with a concentration in corporate finance and strategic management. He received his MBA degree from HEC Lausanne and from the Ecole hôtelière de Lausanne in Switzerland.
As a scholar, his research focuses on strategy and corporate finance. He has published in various academic journals, including the International Journal of Hospitality Management, the Real Estate Finance Journal and the Journal of Retail and Leisure Property. He has also published a number of applied articles in industry journals and newsletters such as the HVS newsletter, hospitalitynet.com, ehotelier.com, tourismroi.com and the EHLITE magazine.
Over the past 18 years, Dr. Graf has delivered executive education courses for various companies in Asia, North and South America and Europe, and has conducted several consulting projects in the fields of asset management, strategic planning and business development.
CAO of Les Roches (Switzerland)