Speakers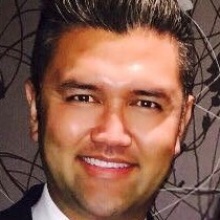 Ryan Baird
Associate at GWC Innovator Fund, Global Startup Manager at G-Startup Worldwide (USA)
Ryan Baird is a serial entrepreneur, advisor, investor, speaker, and connector.

Ryan is currently an investor at the GWC Innovator Fund and the Global Startup Manager for G-Startup Worldwide, a startup competition whose alumni have raised >$11.6 billion. He is also the Co-founder of StartUpRising, an invitation community of influencers, thought leaders, innovators, changemakers, investors, and entrepreneurs who are challenging the status quo in the tech ecosystem. He also founded Urbanology Ventures to arbitrage secondaries, support early stage economies, and invest in venture builders in emerging ecosystems.
Ryan's past professional experience includes finance, hedge fund management, proprietary trading, arbitraging volatility, corporate and business development, fashion tech, and e-sports/mobile gaming.
Associate at GWC Innovator Fund, Global Startup Manager at G-Startup Worldwide (USA)